Pulp Mold Furniture Collection 001 for Salone Satellite 2023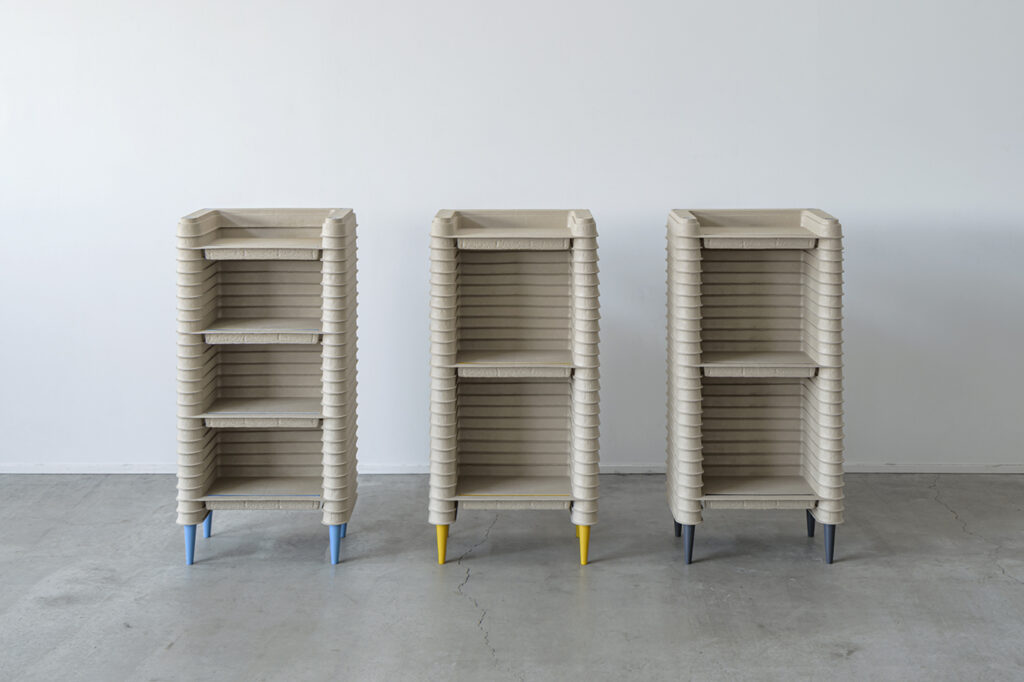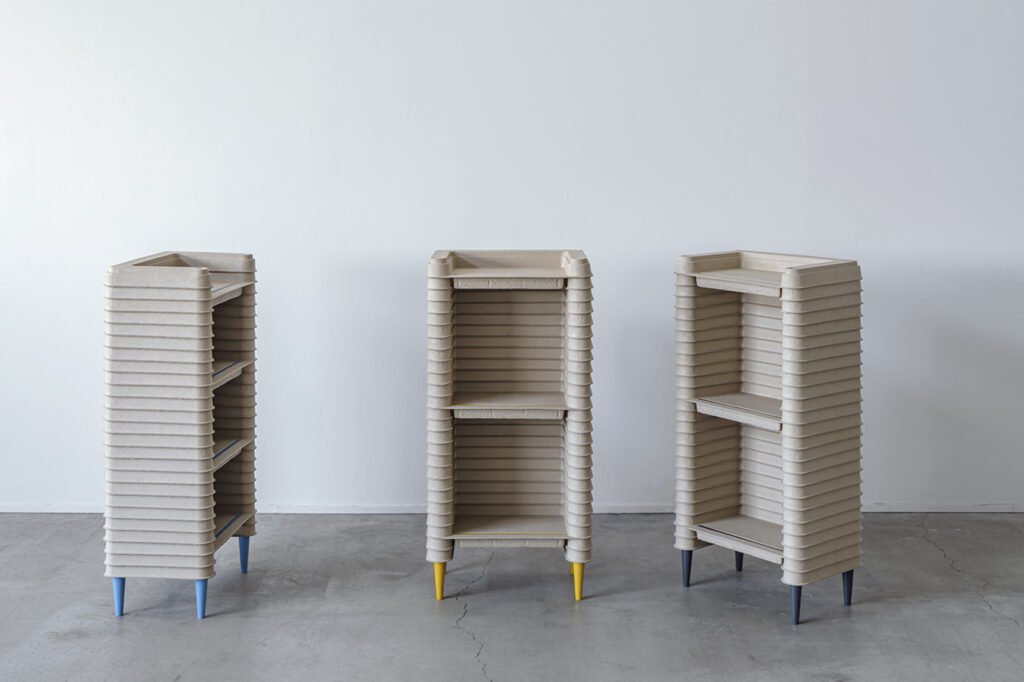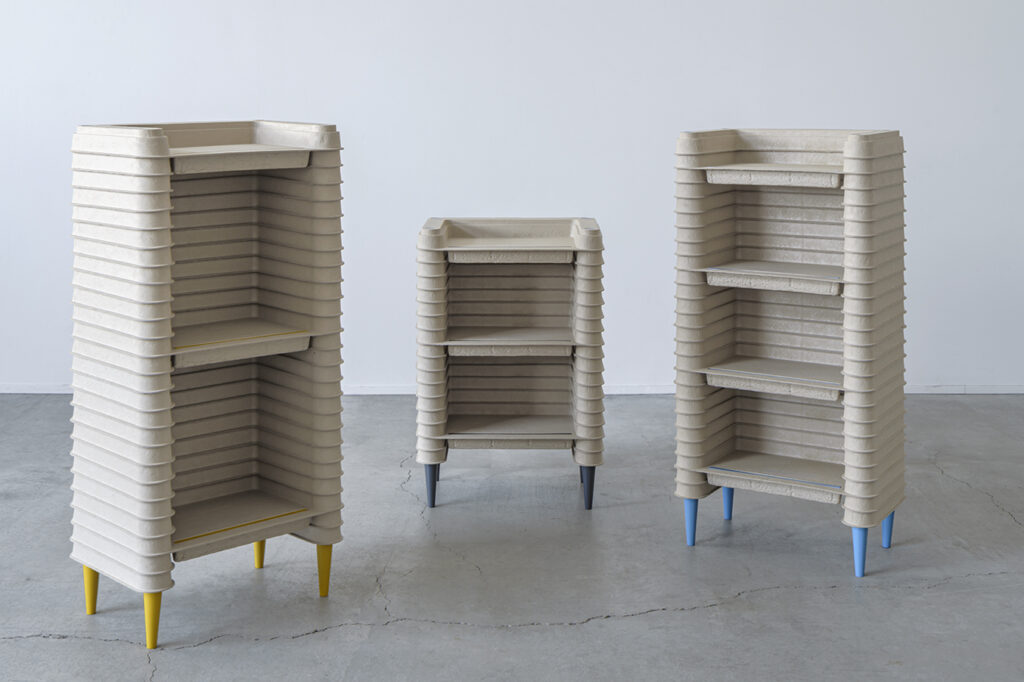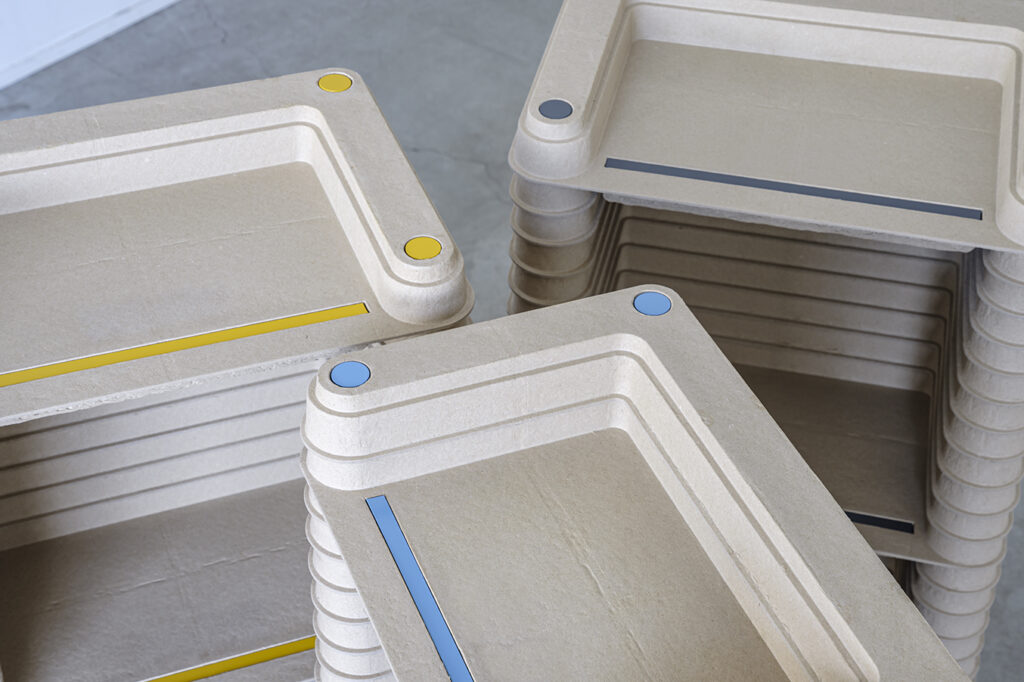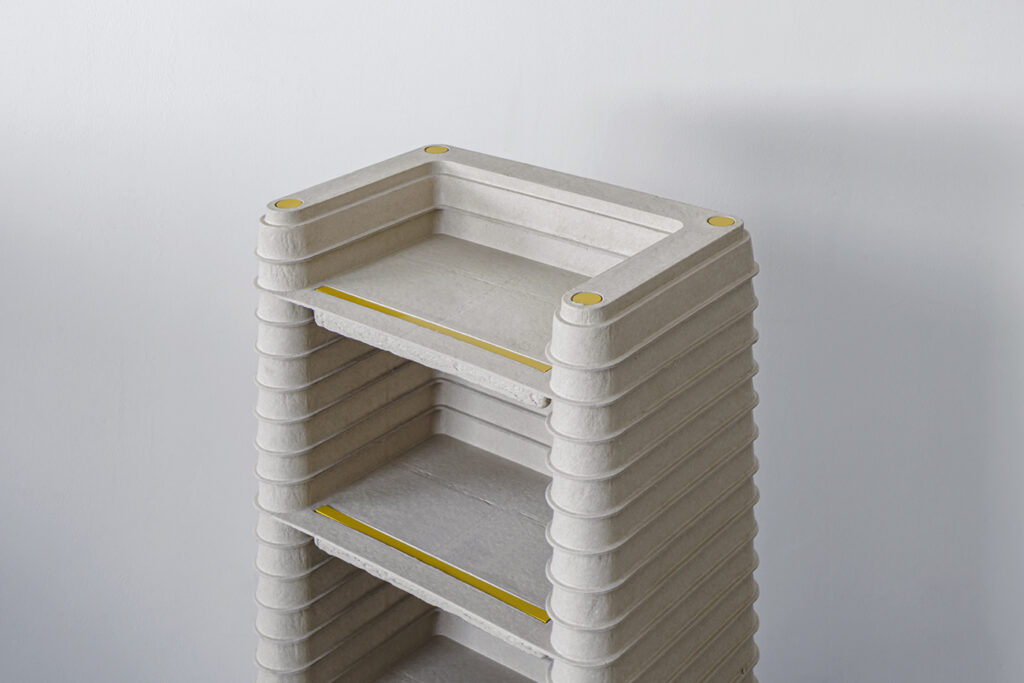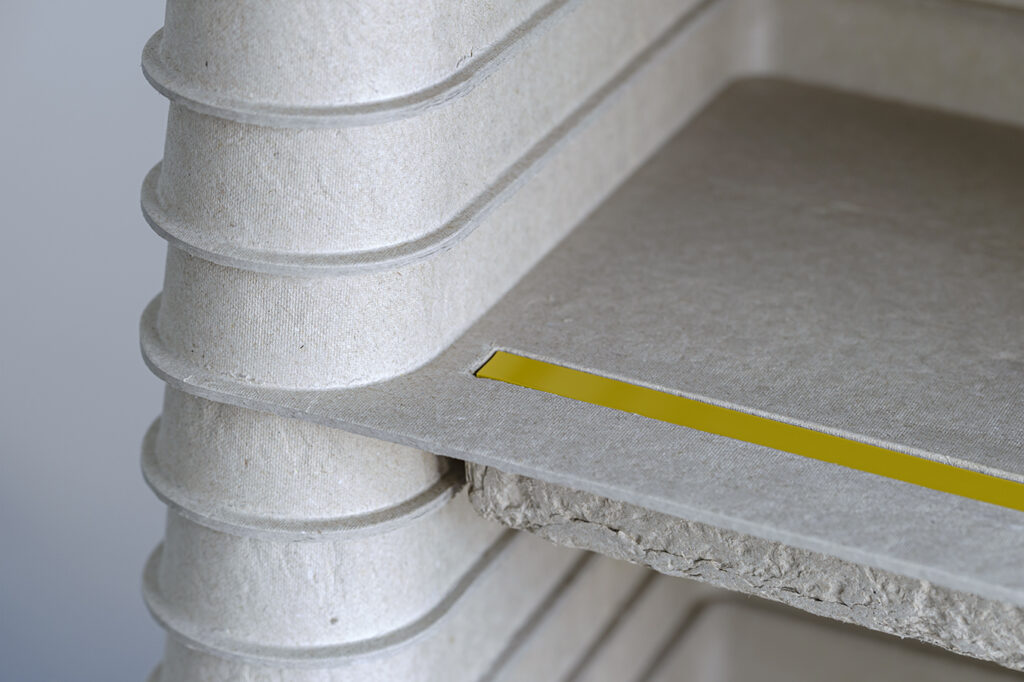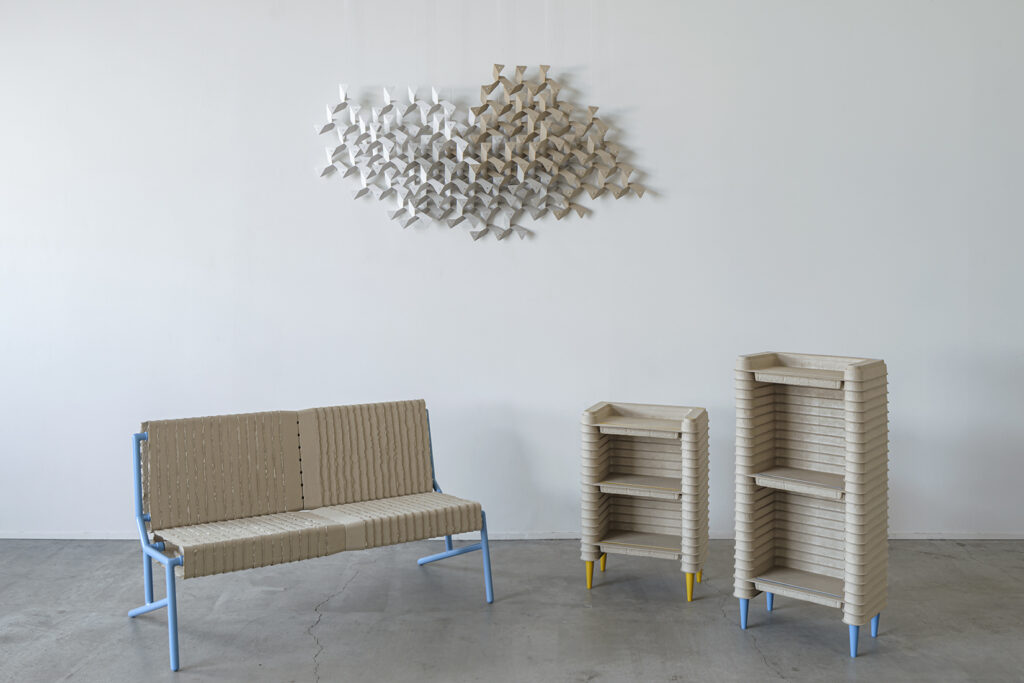 PALM
Display Shelf / Size: (Type 01)505×330×750mm (Type 02)505×330×1025mm
パルプモールド製の同型パーツを積み重ねて形作られる棚。
低予算で量産できる素材というメリットを最大限生かした家具であり、
この構造によって、本体高さや棚板の枚数・配置に選択肢を作り出します。
私が工場に赴いた時、オーダー品であるパルプモールド製の梱包材が大量に重ねられてストックされている光景を目にした。
それは、軽さと強度を併せ持つこの素材であるからこそのストック方法であると理解し、家具のデザインに取り込むことを決めました。
作品は"PALM"と名付けました。椰子の木は樹木の中では珍しく、枝分かれせずただ上に伸びてゆく特徴を持ちます。
その特徴と、その樹木表面のボーダー柄はこの家具の造りに結び付きます。
A shelf formed by stacking identical parts made of pulp mold.
This is furniture that makes the most of the advantages of a material that can be mass-produced on a low budget.
This structure creates options for the height of the body and the number and arrangement of shelves.
When I visited the factory, I saw a large stock of ordered Pulp Moulded packing materials stacked on top of each other.
I realized that it was the lightness and strength of this material that made it a stocking method, and I decided to
incorporate it into my furniture designs.
I named the piece "PALM". Palm trees are rare among trees in that they do not branch out but simply grow upward.
This characteristic and the border pattern on the surface of the tree are connected to the construction of the furniture.
Design: Yugo Fukasawa (aioi)
Material: Takahiro Iriyama (nagoya mould co.,ltd)
Production: Gen Toyoda (neighbor.inc)
Graphics: Mai Taguchi (steler)
Photography: Masato Chiba