Pulp Mold Furniture Collection 001 for Salone Satellite 2023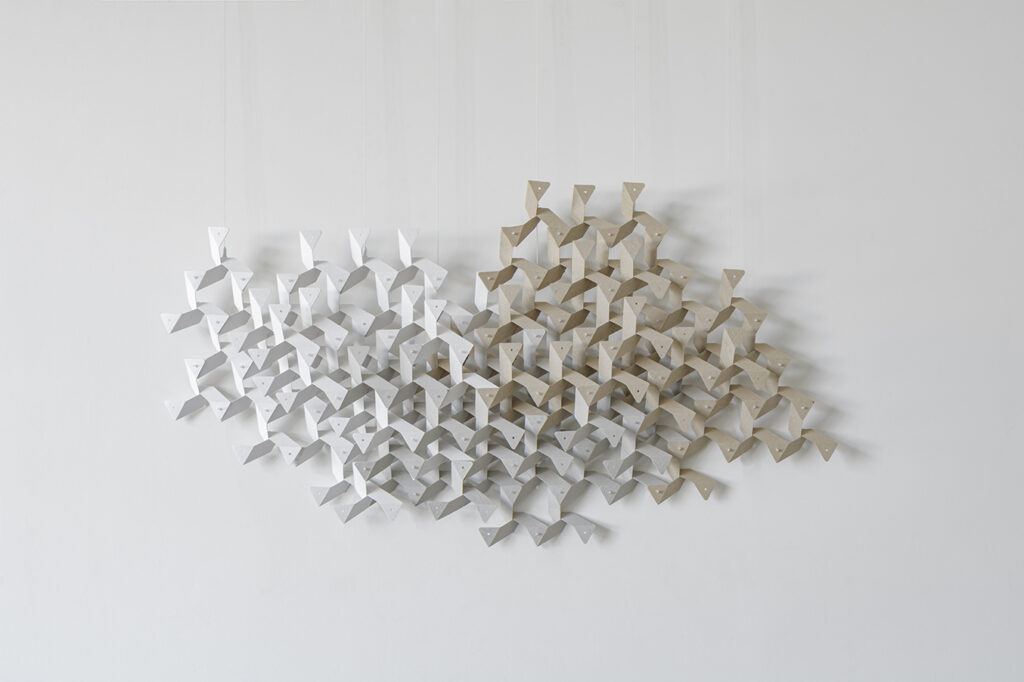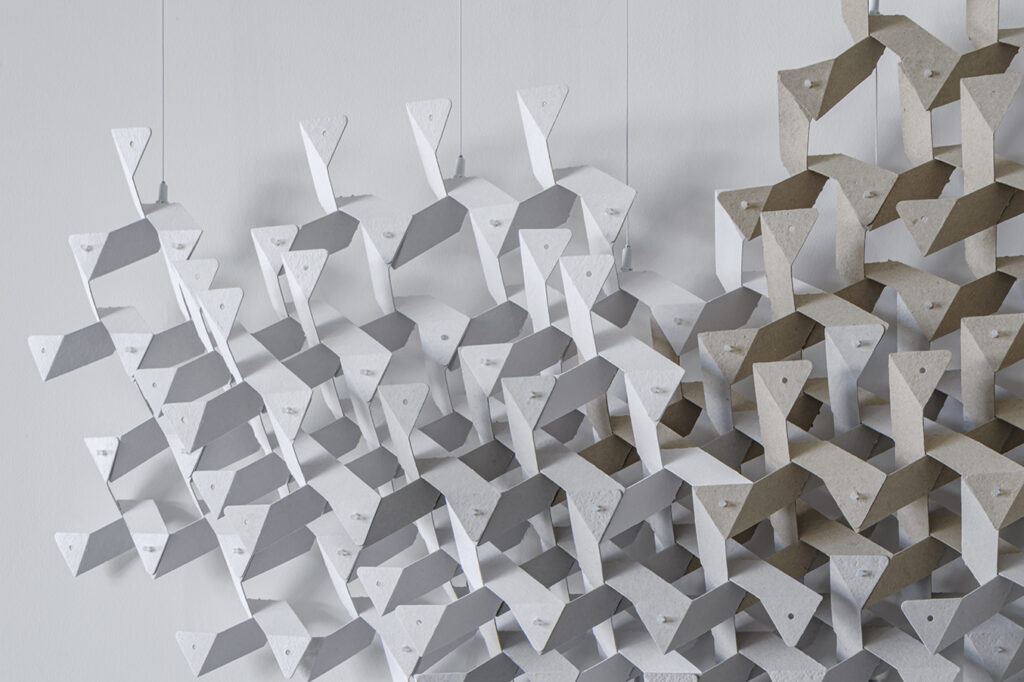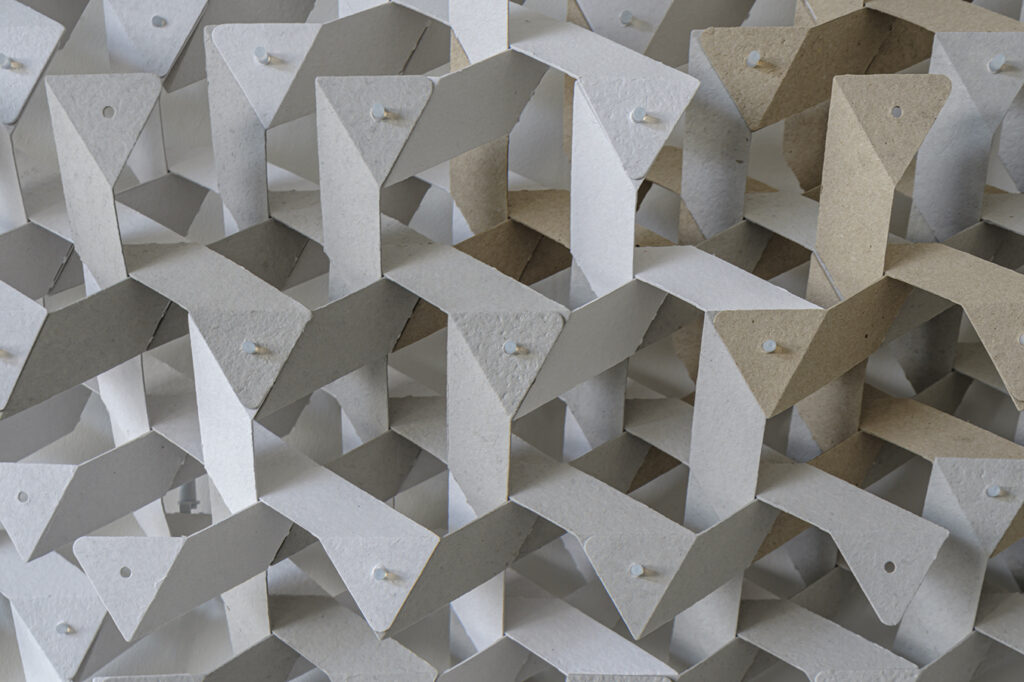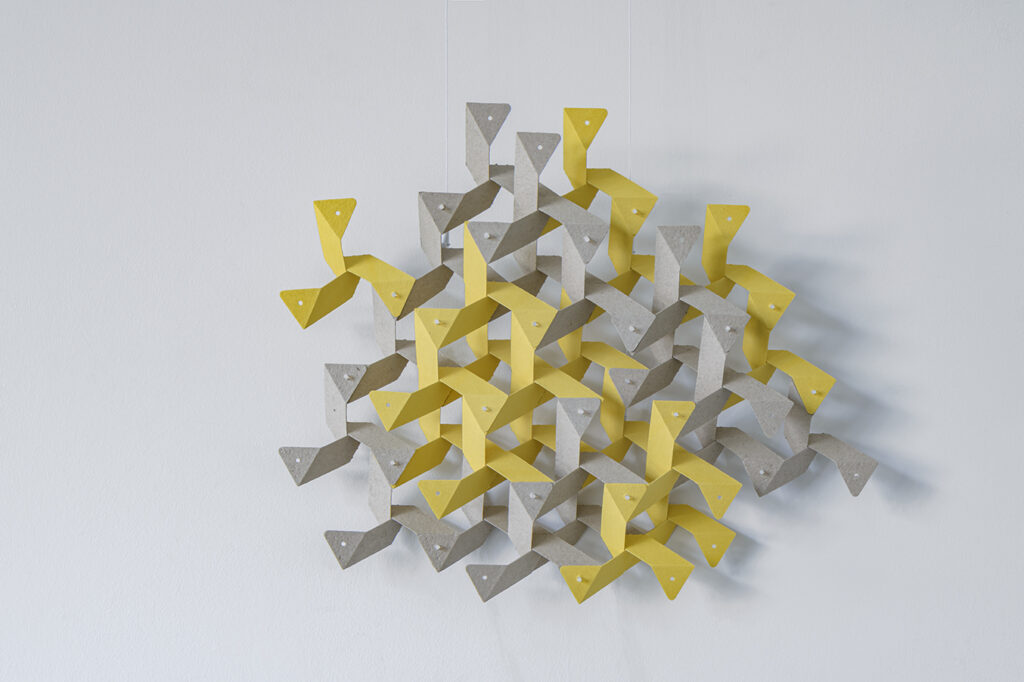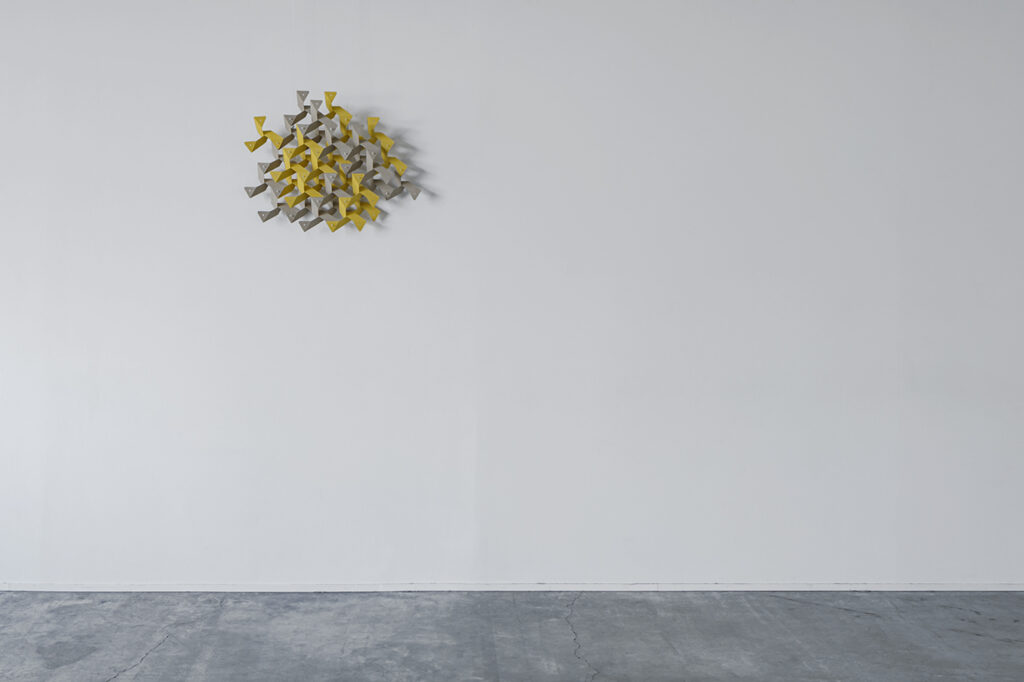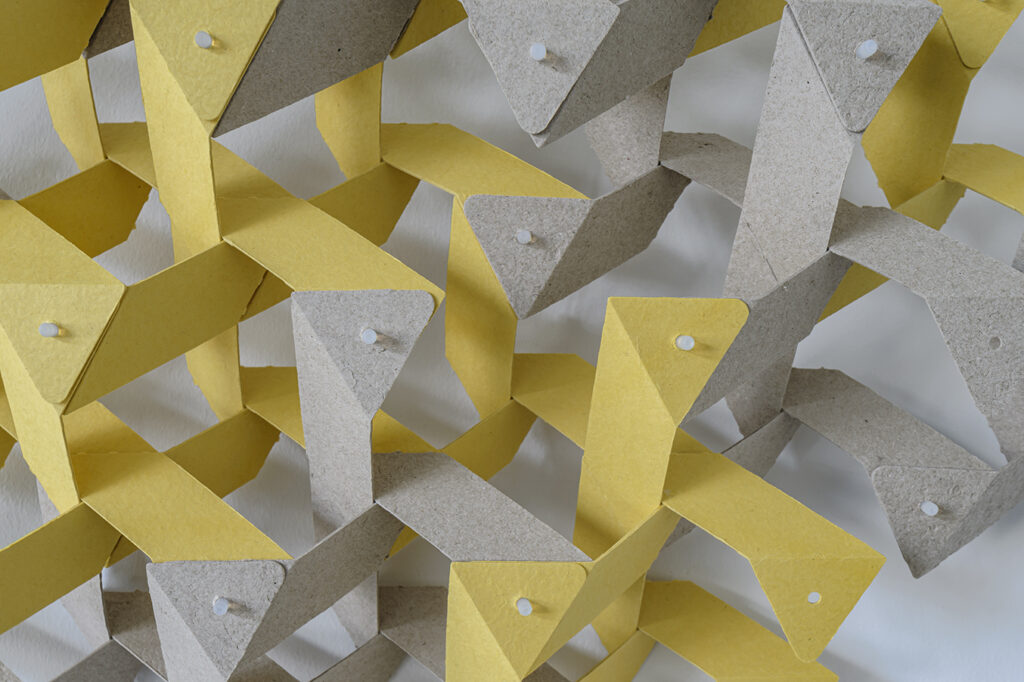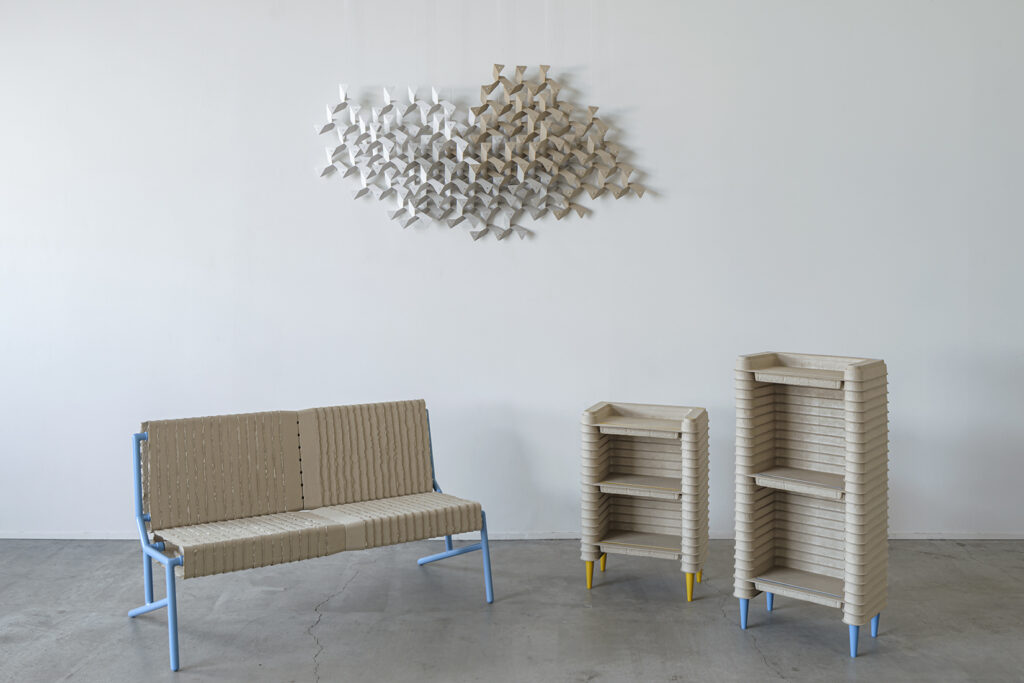 SCALE
Wall Object / Size: (1piece)165×145×35mm
サスティナブルな素材と意匠性を合わせた壁面オブジェ。
1つのピースは手の大きさ程度のサイズですが、専用のシリコンピンで繋ぎ合わせることで平面的に広がりを作ります。
さらなる特色として、立体方向にも接続可能であるため、部分的な密度の変化を表現できます。
分岐と増殖を繰り返し、やがて広い"面"を形成するに至り、オブジェから壁面そのものへと変貌してゆきます。
これは壁に掛ける"空間の肌"として、鱗を想像させる外見からSCALEと私は名付けました。
(また、日本における古の"鱗"の家紋は三角形がモチーフであるということにも基づきます。)
パルプモールドという素材を選んだのは、環境に優しいこと以外に、加工のしやすさ、造形物の軽さ、柔らかい質感も理由です。
A wall object that combines sustainable materials and design.
Although each piece is about the size of a hand, it can be connected with special silicone pins to create a flat expanse.
As a further feature, it can be connected in a three-dimensional direction,
This allows for the expression of partial density changes.
Repeated branching and proliferation eventually lead to the formation of a wide "surface" and
it is transformed from an object to a wall surface itself.
I named it "SCALE" because of its appearance, which evokes the image of scales, as a "skin of space" to hang on the wall.
(It is also based on the fact that the ancient Japanese family crest of "scale(鱗)" was based on a triangular motif.)
I chose to use molded pulp not only because it is eco-friendly, but also because of its ease of processing, lightness, and soft texture.
Design: Yugo Fukasawa (aioi)
Material: Takahiro Iriyama (nagoya mould co.,ltd)
Production: Gen Toyoda (neighbor.inc)
Graphics: Mai Taguchi (steler)
Photography: Masato Chiba