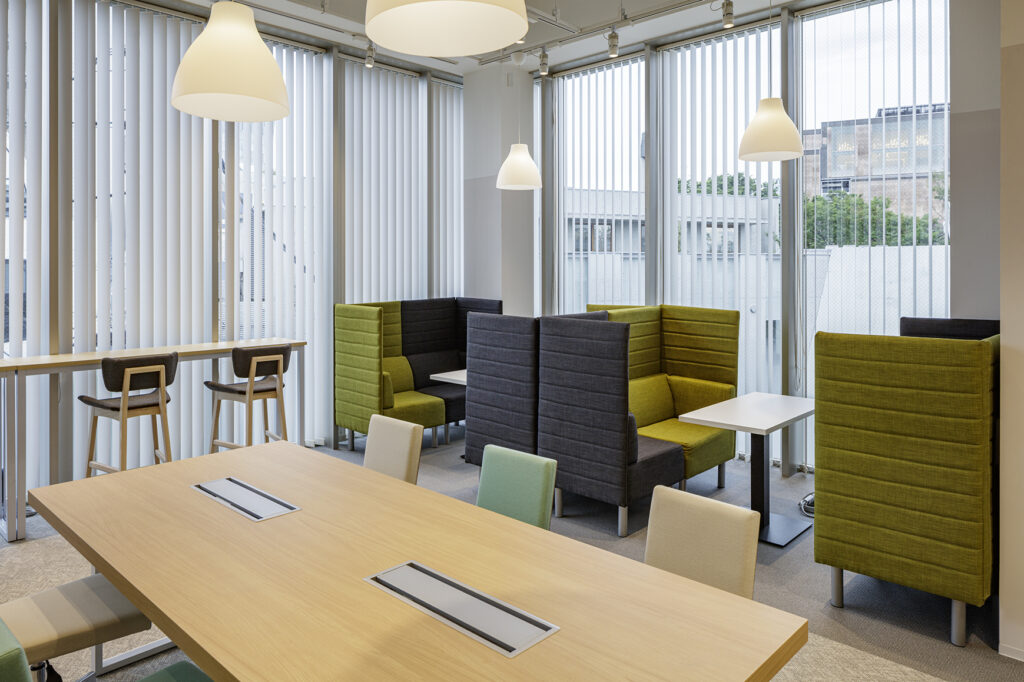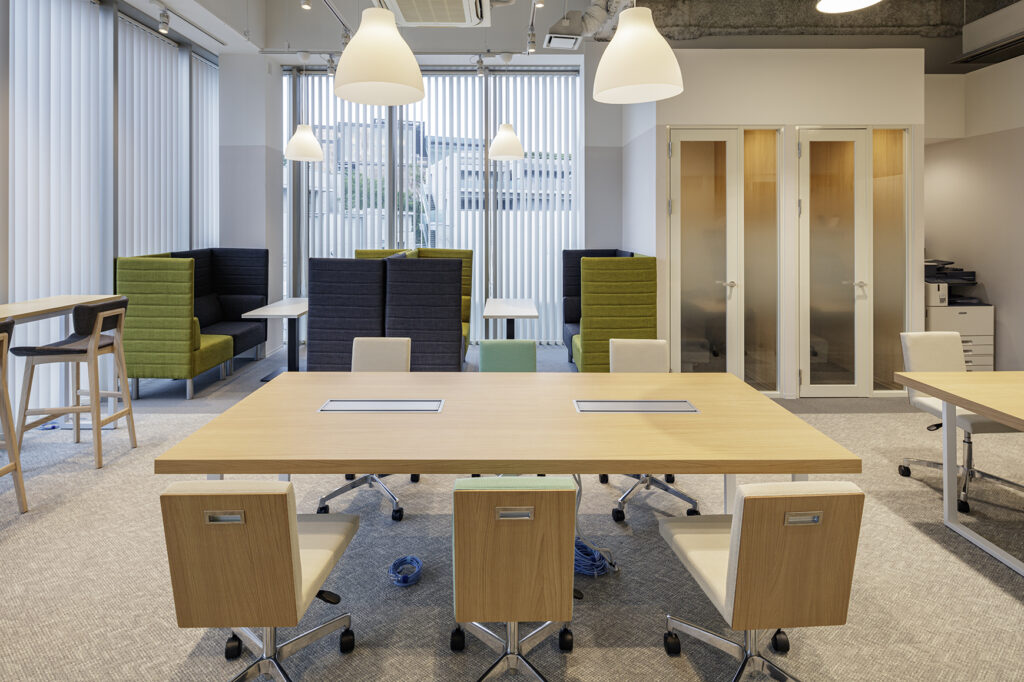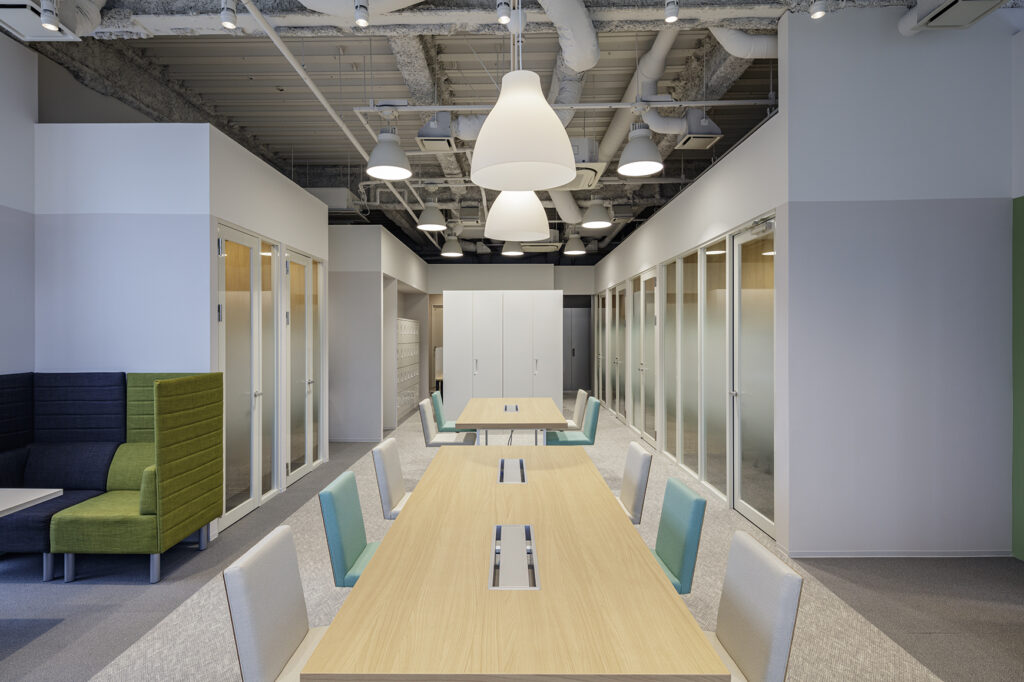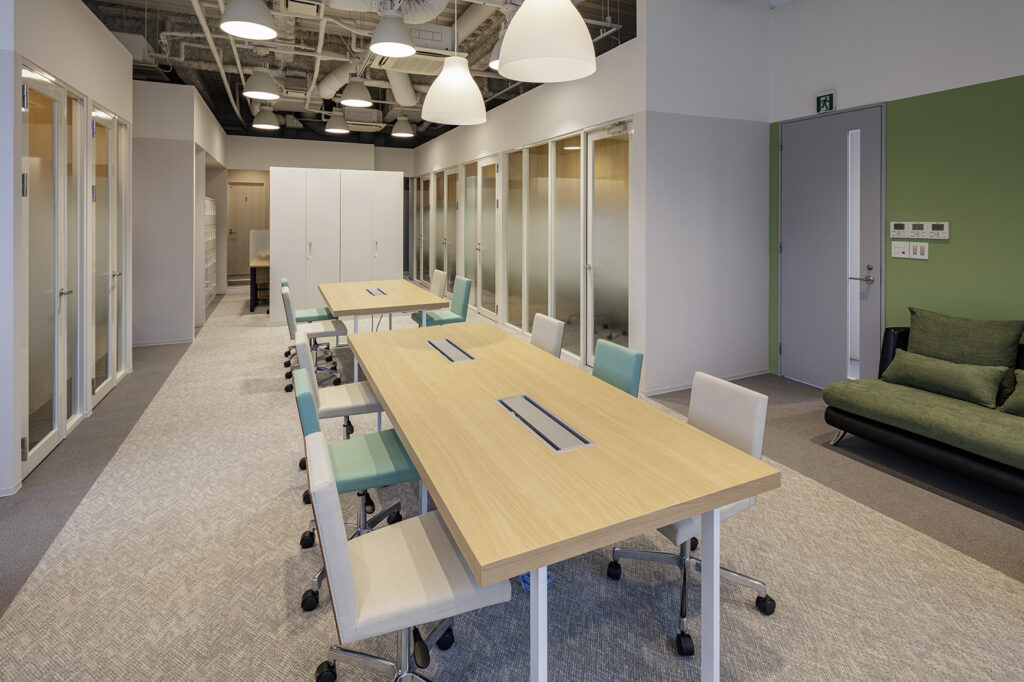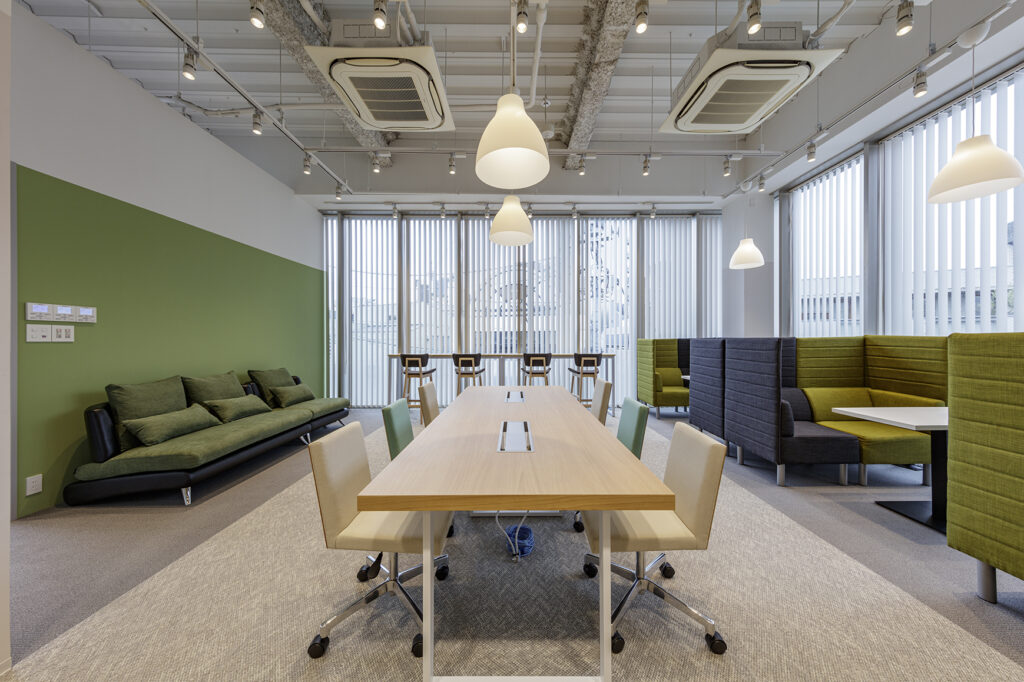 YOUNG LIVING OFFICE / Tokyo / 2021
design : aioi
photo : Masato Chiba
アメリカに本社と大きなマーケットを持つ会員制のエッセンシャルオイルのブランド。その東京支部のデザインを担当しました。
1階のショールームと2階のオフィスを同時でデザインを進行させることが必要でした。
清潔感と洗練された空間を求められたショールームでは、直線的な造形を柔らかな色調で什器と共に一体感のあるデザインにまとめました。
取り扱うエッセンシャルオイルには沢山の種類があり、そのどれもに天然の成分による様々な色が付いています。その香りと色の展示方法として理化学の実験器具を特注加工して
壁面に並べました。これをアイキャッチとして空間の最初のエリアに位置します。
2階オフィスでは、大きな窓に面した空間の中央にフリーアドレスの開けたエリアを設け、その周りを個室が囲います。
このオフィスは在宅ワークとの使い分けで使われます。出社した社員の方々が集中力を高められる様な静かな印象の中に、数種類のフリーアドレス席を配置しました
A membership-based essential oil brand with headquarters and a large market in the United States. I was in charge of the design of its Tokyo branch.
The design had to proceed simultaneously with the showroom on the first floor and the office on the second floor.
The showroom required a clean and sophisticated space, and we combined linear shapes with soft colors to create a sense of unity with the fixtures.
There are many kinds of essential oils, and all of them have various colors due to their natural ingredients. To display the fragrances and colors, I custom-made laboratory equipment for physics and chemistry and arranged them on the walls.
The colors and fragrances are displayed on the walls. These are located in the first area of the space as an eye-catcher.
In the second floor office, a free-address open area is set up in the center of the space facing a large window, surrounded by private offices.
This office will be used for both work-at-home and work-at-home use. Several types of free-address seating have been arranged to create a quiet impression that allows employees who come to work to enhance their concentration.